Boné International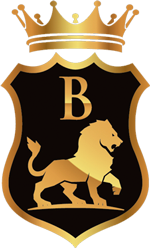 Who We Are
We have assembled a group of strategists that have achieved the best alliances with manufacturers throughout the American territory, with the goal of providing military, police, and government quality products.
We have a highly qualified team committed to meeting your needs, committed to ensuring that each of our clients has access to the highest quality equipment. We not only offer products of the highest quality, but we also offer technical services with our products with highly qualified personnel.
Our commitment is to provide the best quality, confidence and security to each member of the force of order and authorities.
The policy of our company is that every transaction, application, and project is carried out in the strictest confidentiality. We work to make the most advanced lines of defense available to the institutions in one hundred percent of our products.
Why we are different?
Because we understand and work to adjust to the needs and  budgets of our associates to achieve the success of their organizations
Quienes Somos
Hemos reunido a un grupo de estrategas que han logrado las mejores alianzas con fabricantes en todo el territorio americano, con la meta de proveer la mejor calidad de productos militares, policiacos, y gubernamentales.
Gozamos de un equipo altamente calificado y comprometido a satisfacer sus necesidades, comprometido a lograr que cada uno de nuestros clientes acceda a la más alta calidad de equipos. No solo ofrecemos productos de la más alta calidad, pero también ofrecemos servicios técnicos con nuestros productos con personal altamente calificado.
Nuestro compromiso es proveer la mejor calidad, brindar confianza y seguridad a cada integrante de la fuerza del orden y autoridades.
La póliza de nuestra empresa es que cada transacción, aplicación, y proyecto se realiza en la más estricta confidencialidad. Trabajamos para poner al alcance de las instituciones las mas avanzadas líneas de defensa en el cien por ciento de nuestros productos.
¿Porque somos diferentes?
Porque si entendemos y trabajamos para ajustarnos a sus necesidades y sus presupuestos. Nuestros asociados trabajan para lograr el éxito de su organización
Our products are for export to Government, Law Enforcement Agencies, and Military Entities only, not available for purchase from us within the United States. Export of these products is controlled by The U.S. Department of Commerce under Export Administration Regulations (EAR) and the U.S. Department of State, Directorate of Defense Trade Controls, Bureau of Political-Military Affairs, in accordance with 22 U.S.C. 2778-2780 of the Arms Export Control Act (AECA) and the International Traffic in Arms Regulations (ITAR).