Request For Quotation Form
In order to place a quote request, please download and fill out our Request For Quotation Form. After completed, you can submit your file in our Contact Form webpage
Thank you.
Formato para Cotizaciones
Para solicitar una cotización, llene el formato del enlace mostrado abajo, para bajar el archivo RFQ –  Request For Quote.
Después de completar el formato, podrá someterlo a través de nuestra página de Contacto.
Gracias.
Boné international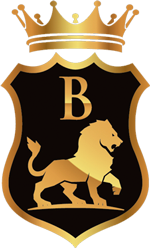 Our products are for export to Government, Law Enforcement Agencies, and Military Entities only, not available for purchase from us within the United States. Export of these products is controlled by The U.S. Department of Commerce under Export Administration Regulations (EAR) and the U.S. Department of State, Directorate of Defense Trade Controls, Bureau of Political-Military Affairs, in accordance with 22 U.S.C. 2778-2780 of the Arms Export Control Act (AECA) and the International Traffic in Arms Regulations (ITAR).
It is unlawful to export, or attempt to export, or otherwise transfer or sell any hardware or technical data or furnish any service to any foreign person, whether abroad or within the United States, for which a license or written approval of the U.S. Government is required, without first obtaining the required license or written approval from the Department of the U.S. Government having jurisdiction.